MILITARY GRADE
Military-Grade Durability Fused with Sleek, Modern Design. Made from sleek Aircraft-Grade Aluminum and durable Abrasion Resistant Nylon, it seamlessly combines fashion and function.
Features


The friction lock mechanism prevents any slippage while being worn.



Our pantent-pending Rift slot allows for a lightning fast connection.



Ultra strong, ultra durable. Built to withstand any demand.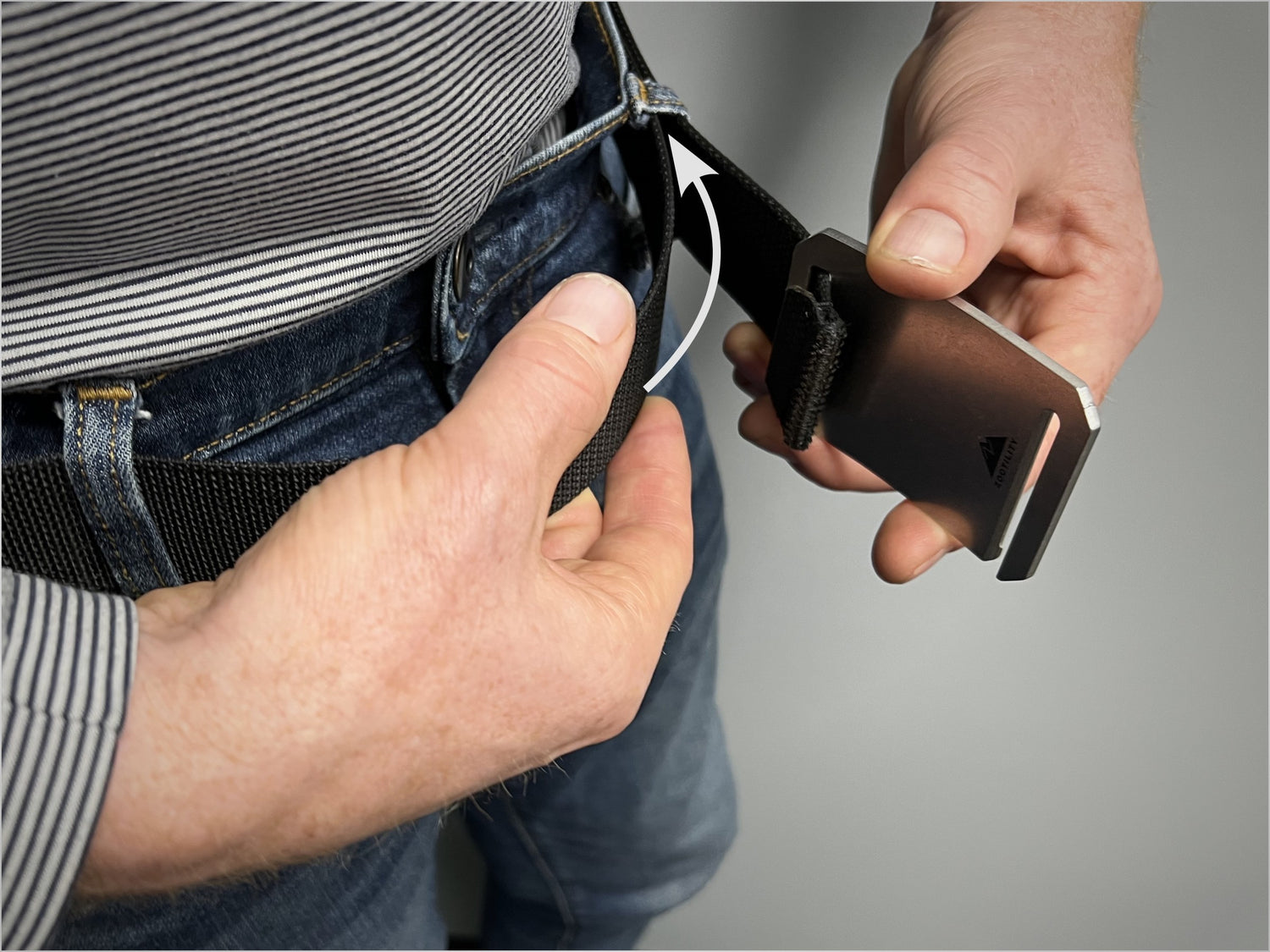 1
Tuck the loose end BEHIND the buckle and through your belt loops.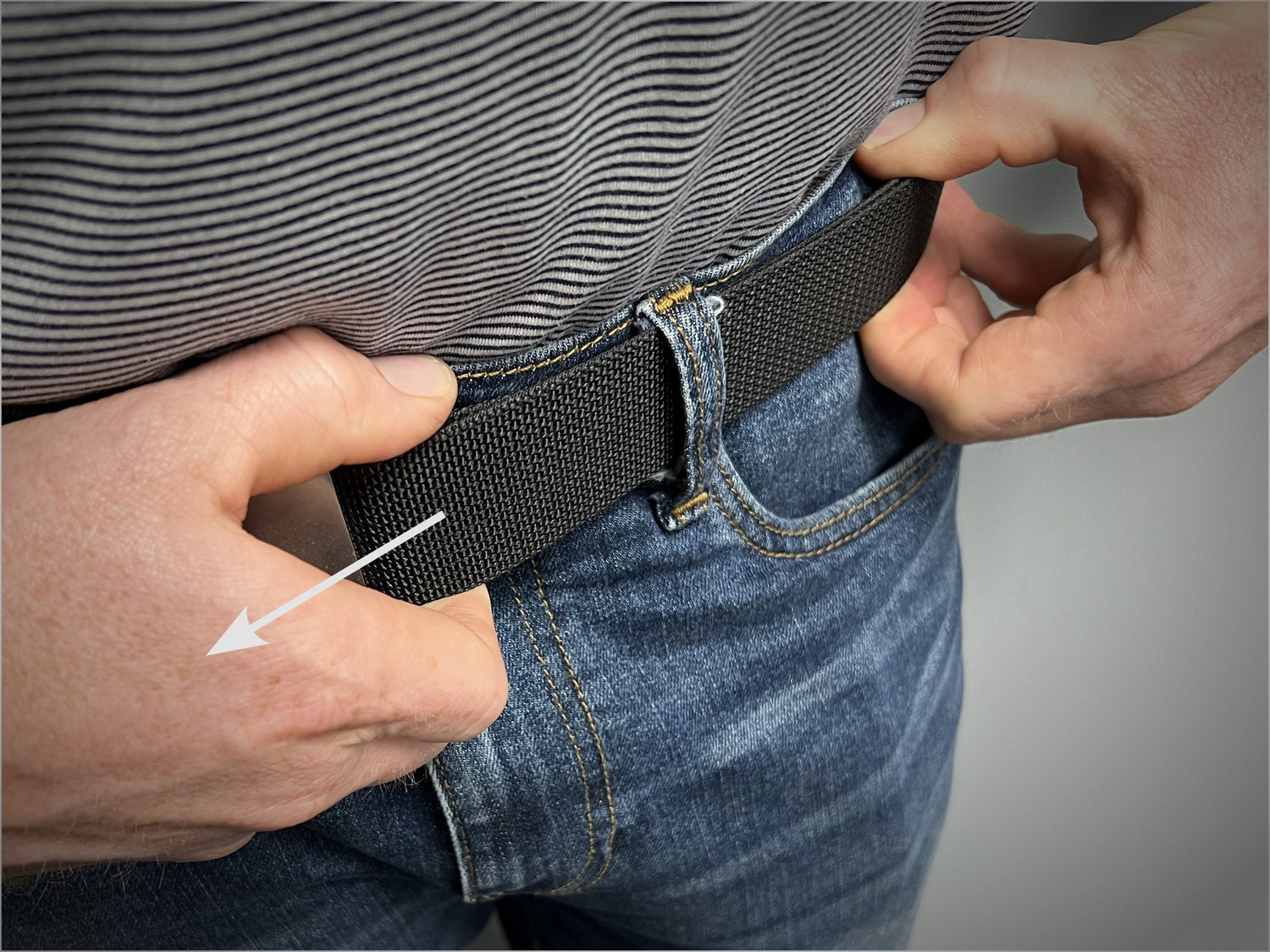 2
Slide any excess around your body. PULL the buckle, to cinch the belt tight.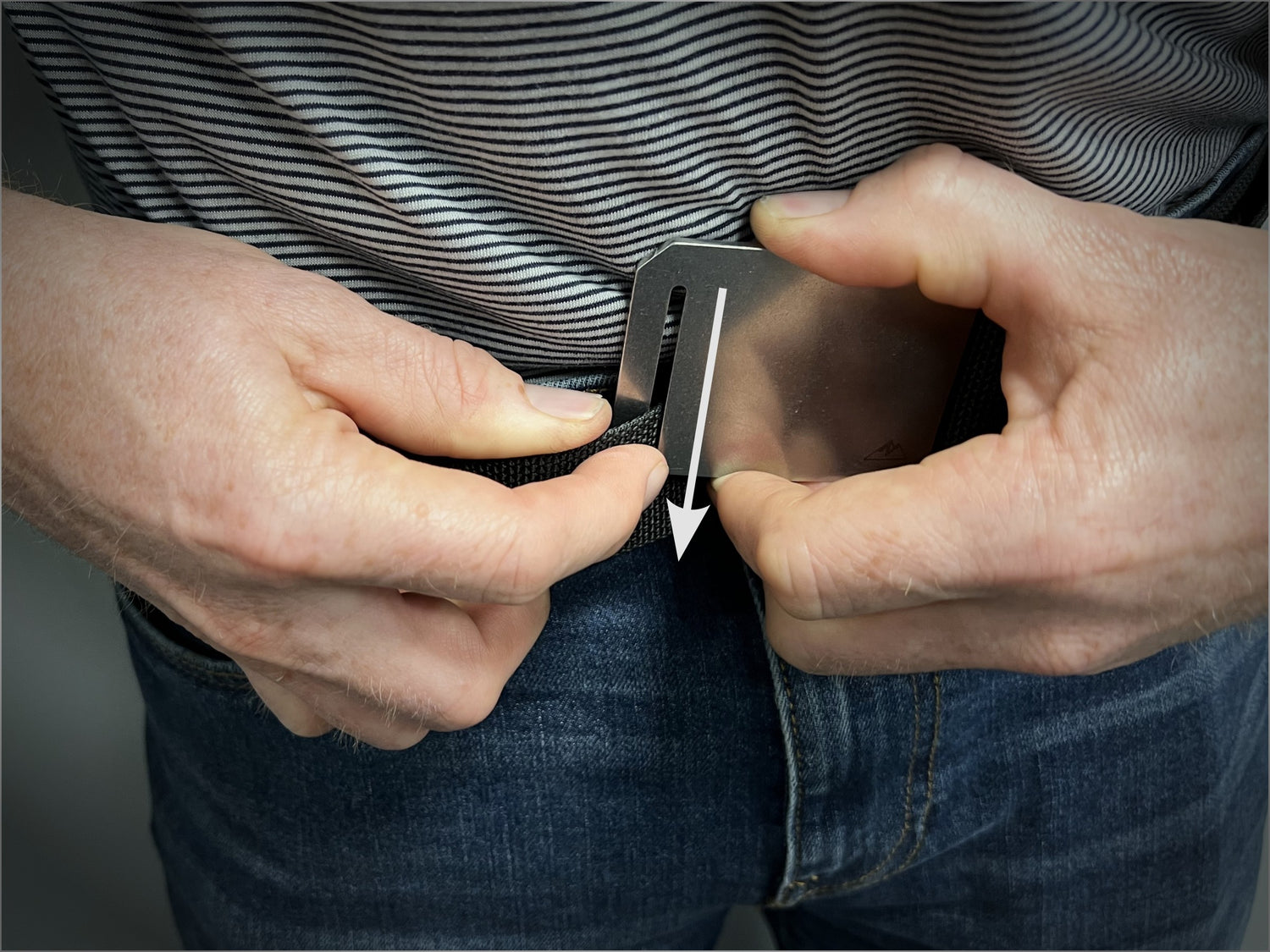 3
CLIP the strap through the buckle Rift slot.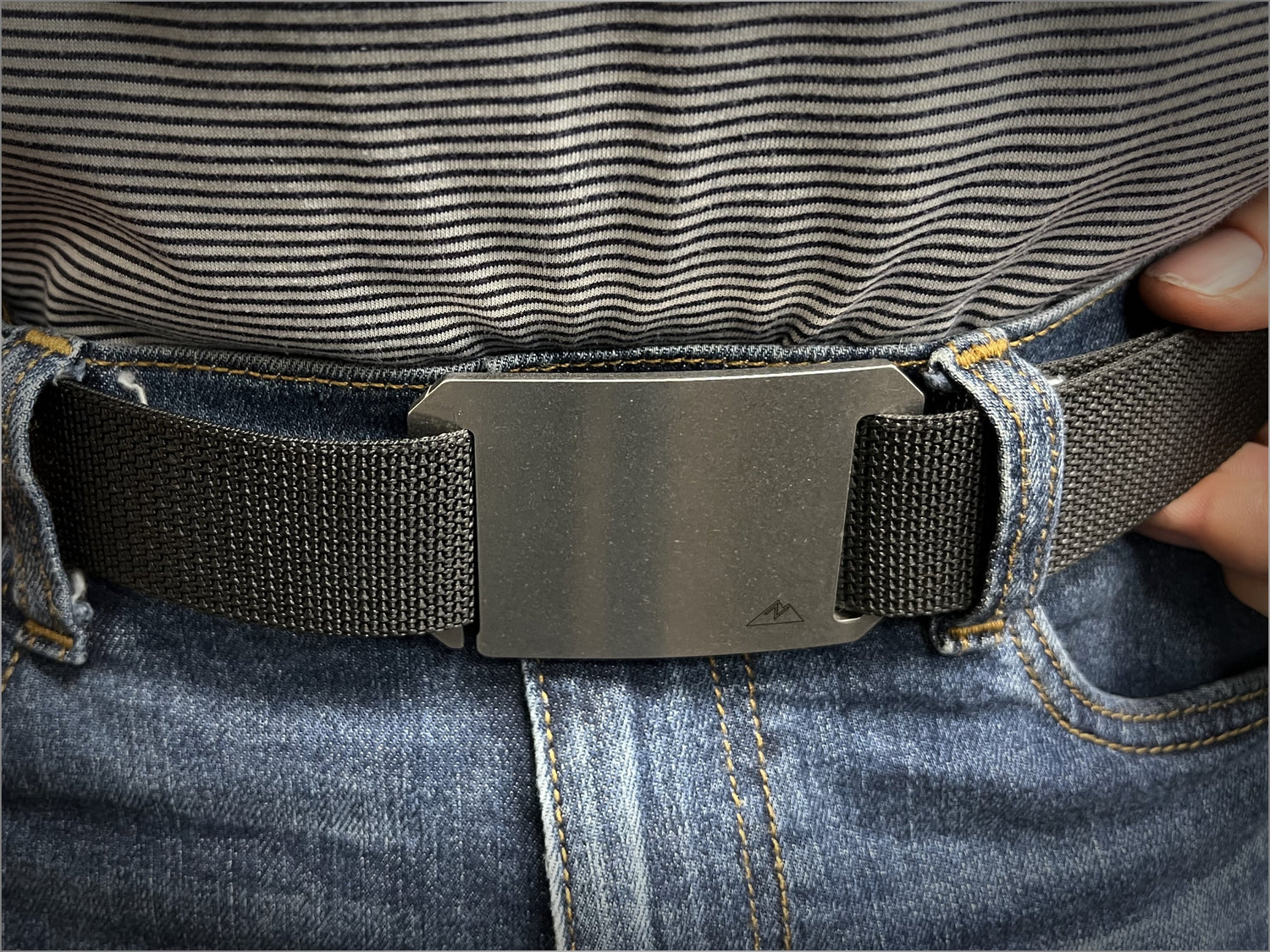 
THAT'S IT! Our unique design uses friction-lock geometry to prevent any slippage.
Micro Adjustable

Discover a new level of comfort and versatility with our no-hole design. Effortlessly adjust for a perfect fit.

Two Sizes Fits All

Choose either our Regular Size or Extended Size. Buy and gift with confidence!

No Loose "Tail"

The extra length of strap can be cut or just looped behind. Either way, there's never a loose tail.
Regular price

From $39.95 USD

Regular price

Sale price

From $39.95 USD

Unit price

per

Regular price

From $39.95 USD

Regular price

Sale price

From $39.95 USD

Unit price

per

Regular price

Sale price

$44.95 USD

Unit price

per
FAQs
How to tighten a belt without holes?

A modern belt like Rift Belt doesn't need holes because it grips anywhere along the length of the strap. To adjust the size, simply unclip the buckle adjust the length and clip over the strap again.
What are webbing belts used for?

Web belts are widely used in military applications due to their exceptional durability, suitable for various situations. The sturdy material makes these belts a popular choice for outdoor activities such as backpacking and white-water rafting, catering to the needs of those who love outdoor adventures.
What are the benefits of a tactical belt?

Tactical belts offer notable benefits, being crafted from materials much sturdier than those of standard, store-bought belts. This robustness enables tactical belts to effortlessly support a holster and firearm or even carry additional military equipment such as canteens or radios, a feat that is challenging for less resilient belts to achieve. Such belts are ideal for those who require reliability and stability, fulfilling the practical needs of users in diverse settings including military applications where carrying gear securely is crucial.
When do you wear a nylon belt?

Nylon belts, typically seen as casual wear, can seamlessly blend with formal attire, injecting a hint of individuality. A sleek black nylon belt can complement suits or dress pants elegantly, while a gray nylon belt can elevate the style of jeans or a dress shirt. These belts offer flexibility in style, making them suitable for various occasions, from casual outings to more formal events.