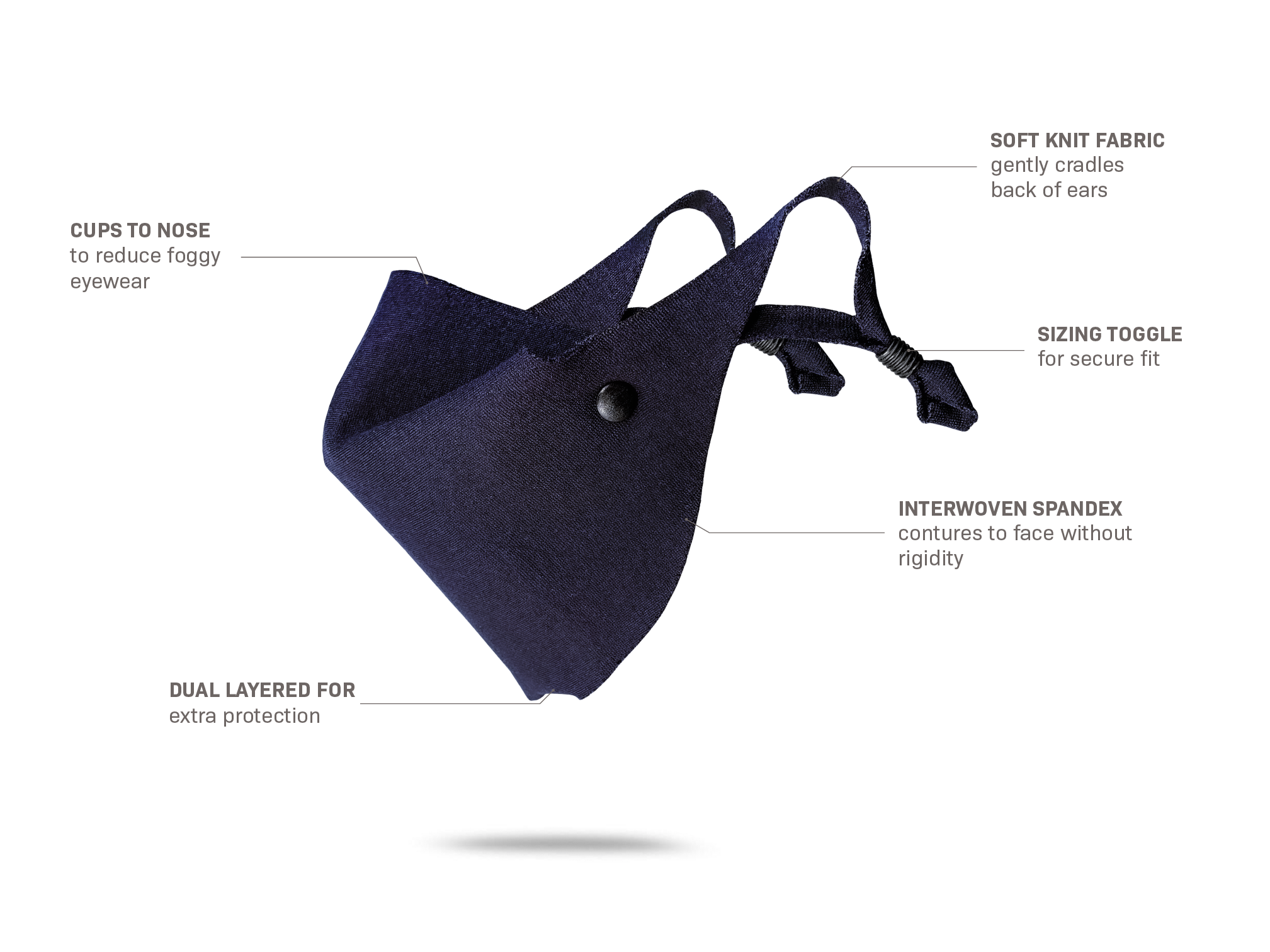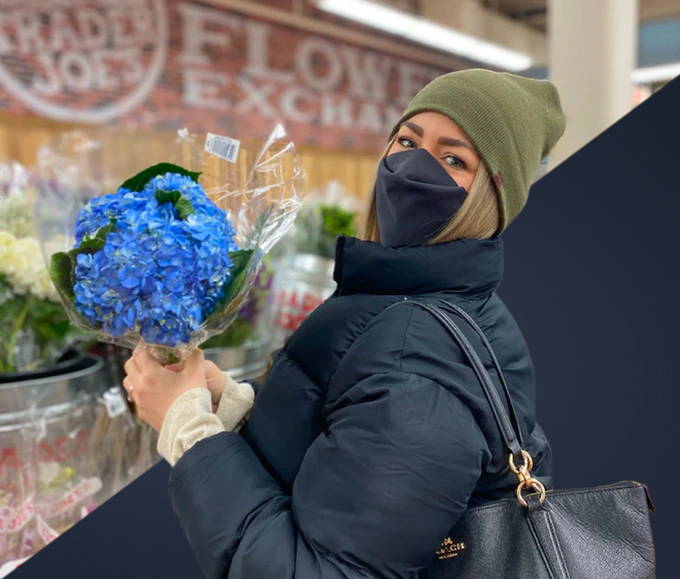 Snapmask is a new concept in mask design. This sleek face cover is comfortable to wear and contoured to give ample breathing room. The shape mimics N95 mask design and, when fitted properly, provides a close fit to your face.
This mask doesn't flatten your nose. It naturally contours to the nose ridge and avoids uncomfortable pressure. Feeling good matters. The more you like it, the more you will wear it, and that's important.
Two button snaps fold the fabric into a cupped shape and trap an optional filter at the same time. Each mask is laser cut and has no seams.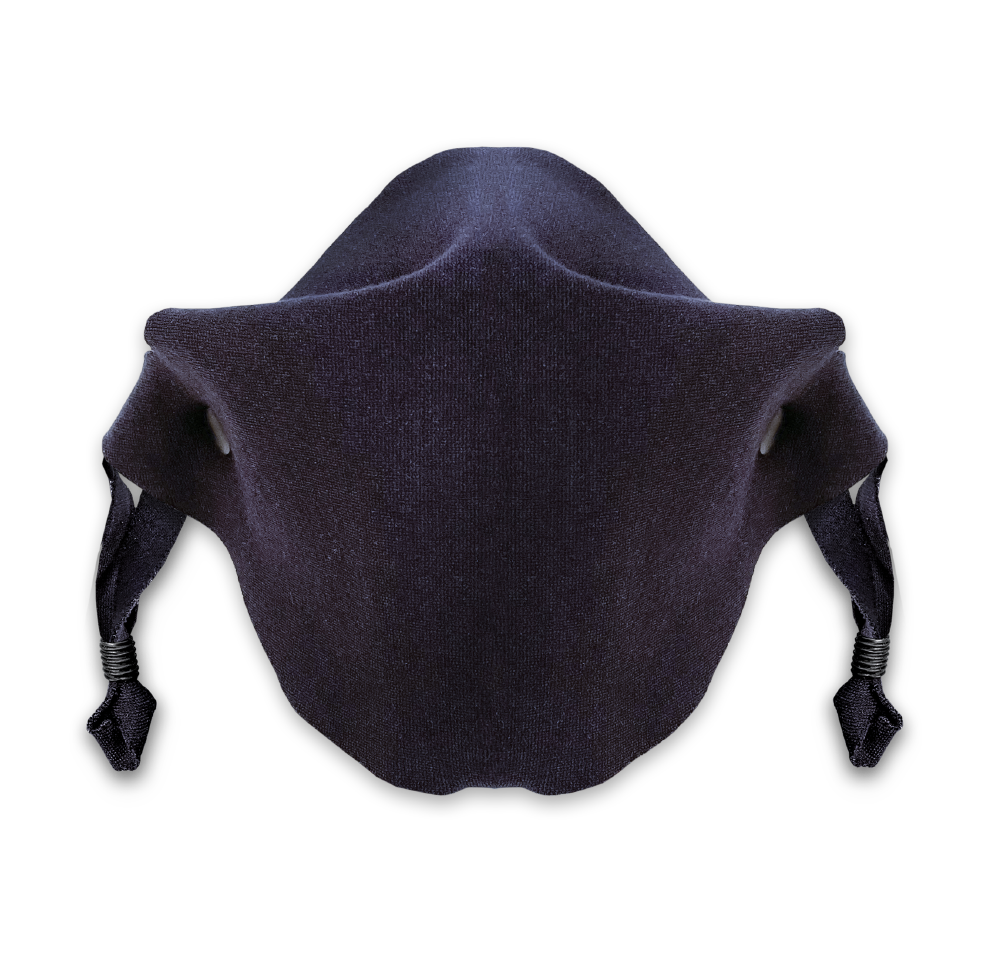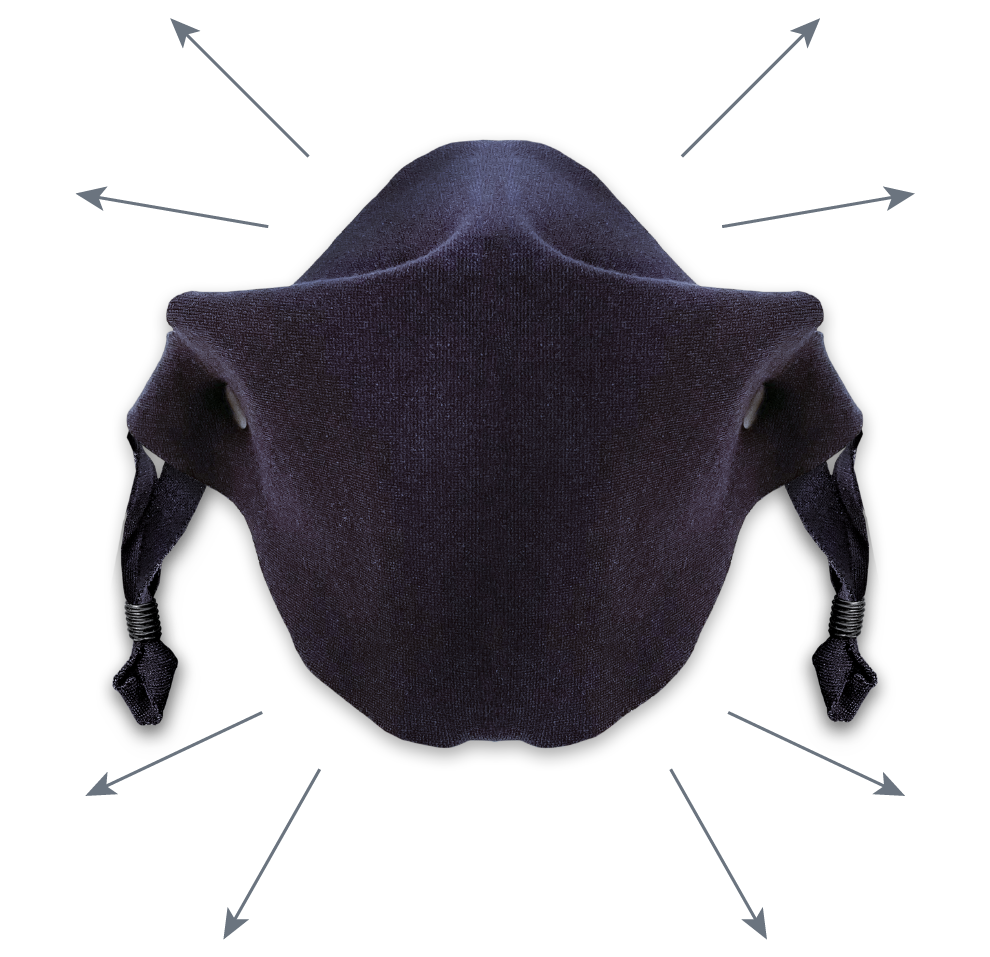 The snaps form the mask into a shape that follows the contours of your face to fit well with even pressure along every edge.
As demonstrated by Northeastern University researchers, an elastic outer layer can benefit mask design.[2]
This two-ply construction, of dense double-knit fabric, provides a level of protection for both others and the wearer.
DISCLAIMER: THIS IS NOT A MEDICAL DEVICE AND SUITED FOR PERSONAL USE ONLY. THIS MASK DESIGN HAS NOT BEEN TESTED FOR EFFICACY.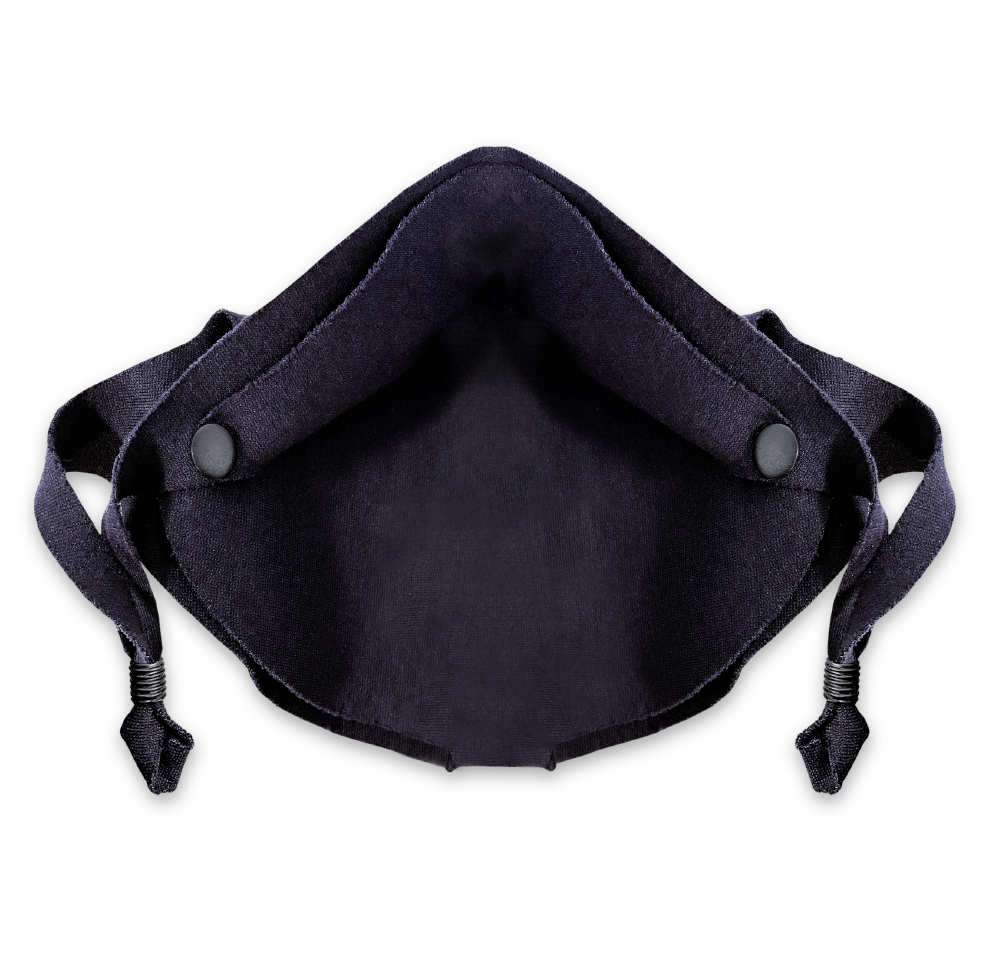 Comfort Mask doesn't need nose clips or wires. The snaps simply fold the top fabric down over the nose bridge to create a tight fit. When worn with glasses on top of the fabric, this can prevent fogging.
Insert a disposable non-woven filter as a third layer. The filter provides additional protection against allergens [1] and stiffens the mask to give a sleek look.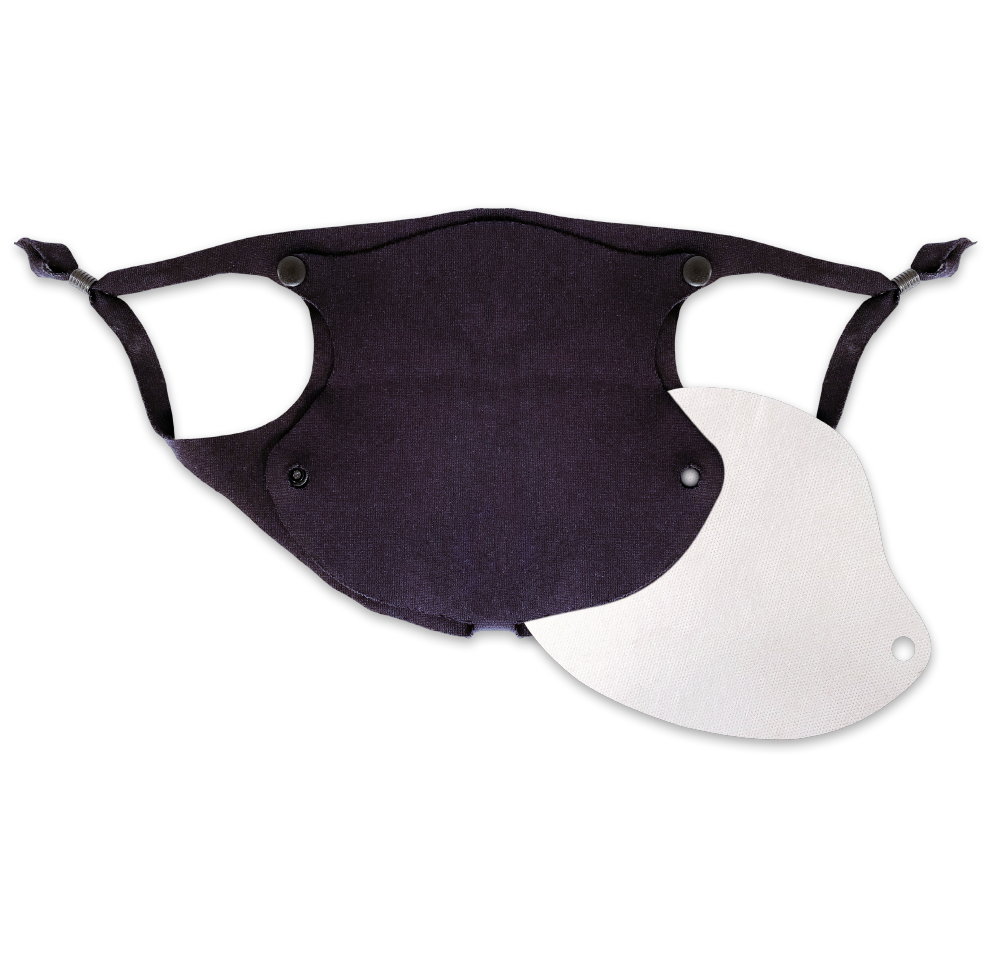 COMing Soon to Kickstarter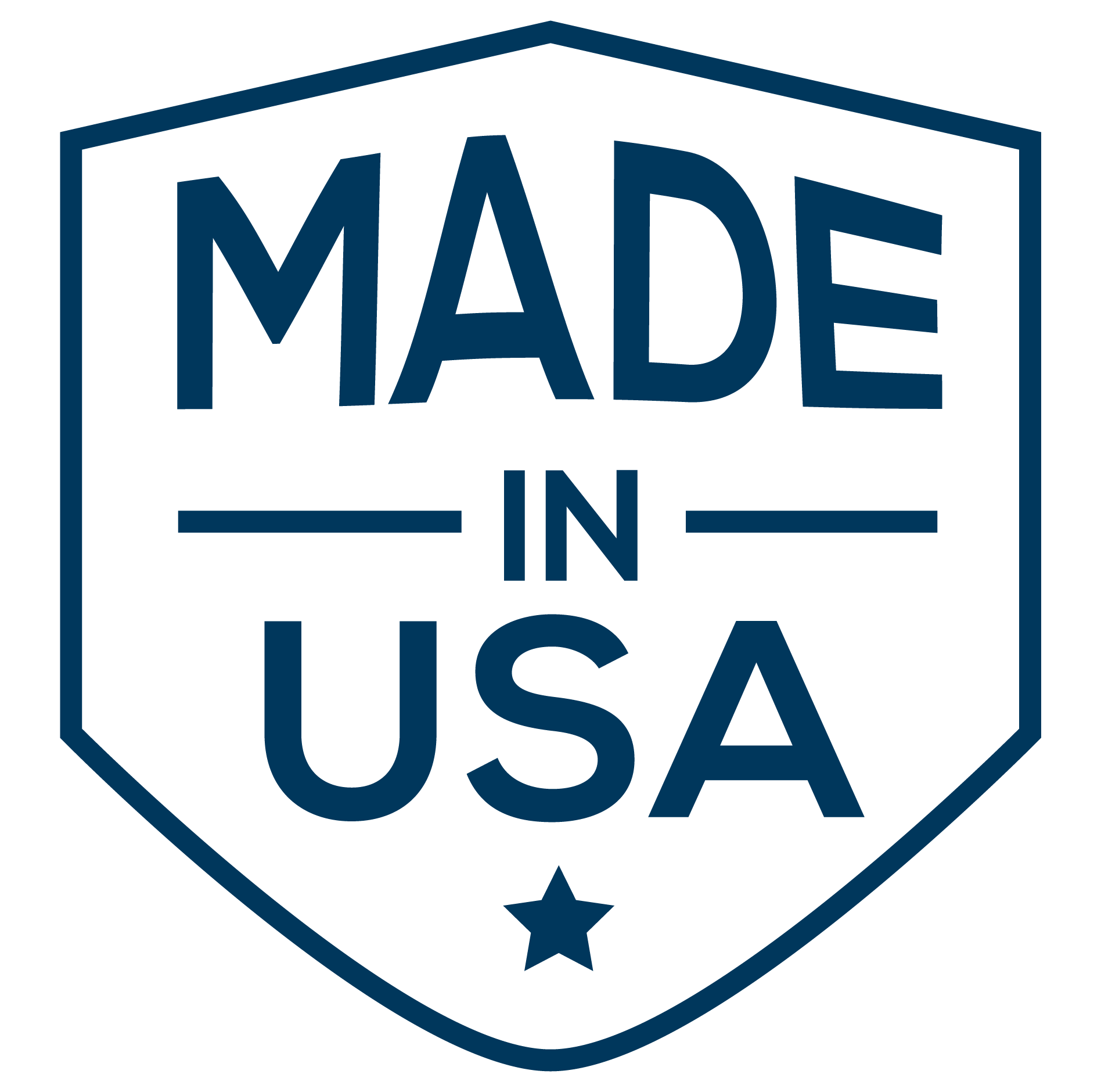 [1] https://www.ncbi.nlm.nih.gov/pubmed/9949312
[2] https://www.npr.org/sections/goatsandsoda/2020/04/22/840146830/adding-a-nylon-stocking-layer-could-boost-protection-from-cloth-masks-study-find